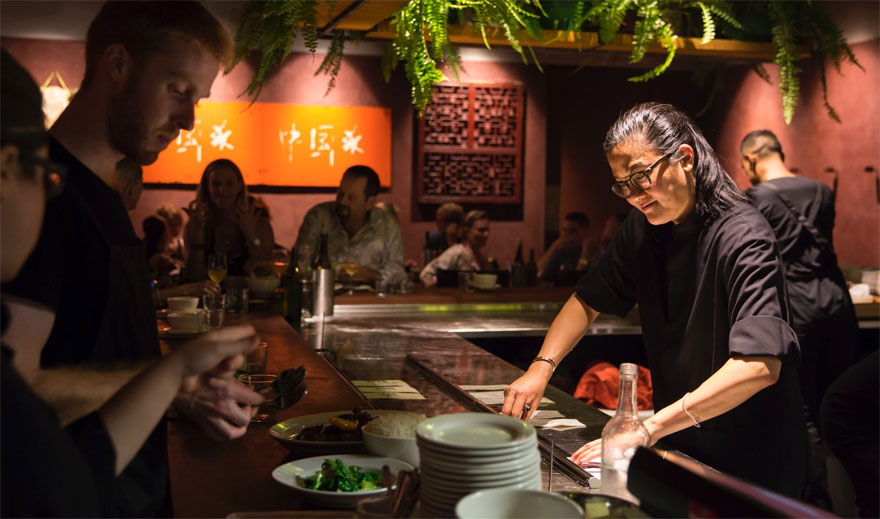 Business Bay is one of the most thriving communities in Dubai. It offers a variety of retail, leisure, and entertainment options. It is also a perfect place for commercial and residential development. This business hub also offers off plan projects. The visitors will find some of the best restaurants in Business Bay.
Located near to Downtown Dubai, and in the centre of Business Bay is the famous JW Marriott Marquis, one of the finest hotels in the world. It offers several spectacular dining spots that is in close proximity to Downtown Dubai property. They also offer world - class entertainment and shopping outlets.
Bay Avenue is a cluster of Executive Tower and has the makings of JBR, the residents and visitors flock here on weekends and enjoy their evenings by having a meal in some of the most famous restaurants that this district has to offer. Business Bay is not only known for its commercial and residential options, but is also known for its several stylish rooftop restaurants and bars that you can also experience at Vida Residences Dubai Mall, Bluewaters Island, and Bvlgari Residences Dubai.
Prime 68
Visitors and families come to Prime 68 for the fabulous views of the Dubai skyline and the delicious food. Prime 68 is a wonderfully chic venue where you can enjoy complete privacy by the silk strings that drape down from the ceiling.
The staff is cooperative and provide excellent services. They will help you pick through the inventive line-up of hot and cold appetizers along with variety of food. Prime 68 is known for their quality steaks and delicious barbeque items that will have visitors keep coming back for more.
J&G Steakhouse
Located in the St. Regis, The J&G Steakhouse is a high-end New York-style gourmet restaurant that gives off a calm and romantic ambiance. This upscale eatery offers delicious steaks and American cuisine that is created by famous chefs.
This restaurant is a winner in every sense. Excellent service with knowledgeable staff that will cater to your every need. If you're craving steaks in a fancy restaurant then you know where to go.
Iris Dubai
Iris Dubai is located at the rooftop of the Oberoi Hotel. It is a perfect place for dining giving your friends and family and lavish dinner.
It offers stunning views of Business Bay and Downtown Dubai. The staff is really cooperative and approachable. Iris Dubai has a beautiful romantic outdoor area and a separate bar made up of woods and glass and is surrounded by greenery
Tong Thai
Tong Thai is an outstanding place for families. The dining room's feature classic oriental lanterns that hang low, enlightening the place in a deep red that permeates the space.
Large windows allow remarkable views of Business Bay and Downtown Dubai. The place is always busy and this clearly justifies its popularity. Tong Thai also sets the bar high for offering incredible Thai cuisine
The food at Tong Thai is excellent and the venue serves all the Thai classics such as Roasted Red Duck, Thai Green Curry and Massaman Curries
The Eloquent Elephant
The Eloquent Elephant won the award for the best bar and pub by Time Out Dubai, so it's fair enough to say it is a stunning place to enjoy a night of drinks with some friends.
It is an impressively classy pub and speakeasy at the Taj Dubai, Business Bay. Designed with excellent interiors, top quality furniture, cool lighting, metallic finishing, special mixed drinks and of course the food is delicious too.
You will also find burgers, curries, gnocchi, grilled smoked paprika octopus and turkey chorizo which is one of their specialties.
Apart from the high-end restaurants and luxurious living, Business Bay Dubai offers off plan property for sale with all the required facilities. The developers also offers flexible payment plan with affordable prices for all the off plan projects.